Quality Kitchen Remodeler Jonesboro Brookland Bono
Casey Turner Construction provides professional Kitchen Remodeling services to Jonesboro, Gilkerson, Bay, Trumann and the surrounding areas in Arkansas. 
Write a warm welcoming message for visitors. You can mention all the benefits or services with some real examples. You can also state how you emphasize on their well being. This often shows your concern conversion.
Tell people a little more to attract. You can mention some contact details as shown below to get in touch with visitors.
Kitchen Island Installation
Kitchen Renovation Pros Herndon Brookland Lake City
Whether you need new kitchen tile, backsplash, granite countertops, new appliances, plumbing remodeling, electrical remodeling, or anything else we can handle the job at Casey Turner Construction. We are a one-stop-shop for remodeling services.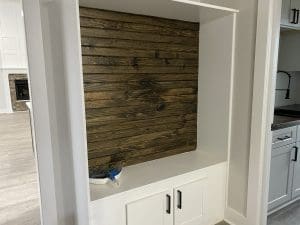 Licensed, Bonded, Insured Remodeling Company
Casey Turner Construction is properly Licensed, Bonded and insured. We build every project according to the latest local codes and ordinances, and according to strict safety and quality standards. 
Remodeling Contractors You Can Trust
As a locally owned family business, Casey Turner Construction understands you have a choice when it comes to working with a remodeling company in Jonesboro. We strive to give every customer a great experience with our service, and we stand by the quality of our craftsmanship. If there's a problem, we'll strive to fix it to your complete satisfaction.
Total Kitchen Renovations in Arkansas
Whether you need new kitchen cabinets, kitchen countertops, kitchen tile, new flooring, kitchen electrical, kitchen plumbing, or any other remodeling we can help. At Casey Turner Construction, we are General Contractors who can handle your project from the ground up. When you hire us to remodel your kitchen, we will handle your complete project freeing you from having to worry about hiring additional contractors.
Kitchens Tile Installation Herndon, Gilkerson, Paragould AR
Casey Turner Construction is a leading Kitchen Remodeling Company in Jonesboro, AR. We have over 20 years of experience building new kitchens, installing new kitchen counters, and designing dream kitchen setups for our customers in Jonesboro, Herndon, Gilkerson, Paragould and the surrounding areas in Arkansas. Reach out to us today at 870-606-8566.
Backsplash Installers Experts Antioch, Brookland, Cash
Do you have an idea for a new backsplash? Do you need someone to install a new kitchen island for you? Do you need new kitchen tile? Are you in the market for new kitchen countertops and or cabinetry?
Our crews have the skill to install and build high end kitchens For years, we have been helping our clients achieve their dream kitchen designs, and we are committed to doing the same for you.
We use only the highest quality building materials for all our kitchen remodels, and our designers are some of the best in the kitchen remodeling business.
Quality Kitchen Makeovers Trumann, Bay, Lake City
We offer the highest quality kitchen remodeling services in Arkansas, and we will work within your budget. One of our business objectives is to help as many clients as possible with outstanding service and the highest standards of quality on every project. Let's talk about what you want for your kitchen design, and we'll provide our recommendations and build according to the specifications you provide. Enjoy every minute of preparing meals in your newly renovated kitchen in AR.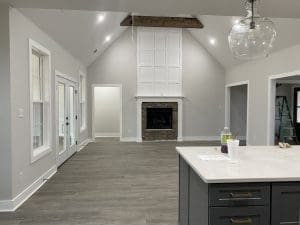 Kitchen Countertops Walcott, Walnut Corner
Here at Casey Turner Construction, we are passionate about doing kitchen remodels of all sizes and styles. Whatever kitchen design you want, and whatever budget you have, we make sure to give the best value for money.
Whether you'd like a classic kitchen or something much fancier, Casey Turner Construction can handle your project. We ensure that our kitchen remodels meet or exceed your expectations. We are happy to provide references and recommendations.
Our expert teams of kitchen designers and kitchen installation specialists are well-trained and highly trusted by clients in Jonesboro, Herndon, and surrounding areas in Arkansas. Request a kitchen remodeling quote today.
As experts in kitchen remodeling, we have maintained a strong network with various industry partners and contractors for your kitchen design requirements. This allows us to deliver the best kitchen products at competitive prices.
Below are a few kitchen products we build or install:
Kitchen Countertops - If you want to use marble, granite, or laminate kitchen countertops, we've got you covered. Apart from its looks, we ensure its functionality and build your countertops with different levels or resistance to heat, stains, and even mold.
Backsplashes - Do you want to give a new face to your kitchen backsplash? We offer subway tile, ceramic tiles, and even modern glass, depending on the overall theme of your kitchen.
Kitchen Cabinets - From traditional cabinets to sleek and modern cupboards, we can do it for you. We have stock designs, and we can custom build kitchen cabinets based on your needs.
Kitchen Islands - Kitchen Islands can be as simple or fancy as you'd like them to be. We have a variety of options and design ideas available, and are happy to provide you with a free consultation.
Kitchen Floors - Get new kitchen flooring installed from Casey Turner Construction. Laminate, tile, hardwood, and custom flooring installation options are available.
Kitchen Tile - get beautiful new kitchen tile installed by Casey Turner Construction. We install Ceramic Tile, Marble Tile, Glass Tile, and specialty tiles by special order. Ask our kitchen design expert for details.
Do you have a Kitchen Project we can assist with? Give us a call at 870-606-8566 and we'll set an appointment for a Free Quote.
Kitchen Remodeler Near Me
Jonesboro, AR is located on Crowley's Ridge in the northeastern part of Arkansas. Jonesboro is a county seat for Craighead County, and has a population of 81,969 making it the fifth largest city in Arkansas. Jonesboro is famous for Arkansas State University, and for being home to Casey Turner Construction. We are proud to offer quality kitchen remodeling services in Jonesboro and the surrounding areas, and are so glad you decided to visit our website today.
The timeline for a kitchen remodeling project can vary based on the scope of work and the size of your kitchen. On average, a standard project may take anywhere from 4 to 8 weeks. However, our team at Casey Turner Construction is dedicated to providing a realistic timeline during the initial consultation, taking into consideration factors like design complexity and material availability.
At Casey Turner Construction, we pride ourselves on delivering exceptional craftsmanship and personalized service. Our team consists of experienced professionals who pay attention to every detail of your project. We work closely with our clients to understand their unique vision and preferences, ensuring a customized and high-quality kitchen that meets both aesthetic and functional needs.
Yes, in most cases, it is possible for homeowners to stay in their homes during the kitchen remodeling process. Our team takes measures to minimize disruption and ensure your comfort. We establish a clear plan with you, communicate effectively throughout the project, and implement strategies to keep the construction area as clean and organized as possible.
The cost of a kitchen remodeling project can vary widely depending on factors such as the size of the kitchen, the materials used, and the scope of work. At Casey Turner Construction, we offer transparent and competitive pricing. We provide detailed estimates after assessing your specific needs during the initial consultation. Our goal is to work within your budget while delivering exceptional results.
Yes, Casey Turner Construction is equipped to handle both small and large kitchen remodeling projects. Whether you're looking to update certain elements or undergo a complete transformation, our team has the expertise and resources to meet your requirements. We approach every project with the same level of dedication and commitment to delivering high-quality results that exceed your expectations.